Best gifts for the traveler in your life
Travel lovers unite! After hours of searching and scouring the internet far and wide, I have found many unique but useful travel items for every type of traveler! The holiday season is approaching so be sure and save this post to come back later. This is my list of the best gifts for the traveler in your life.
A good quality travel backpack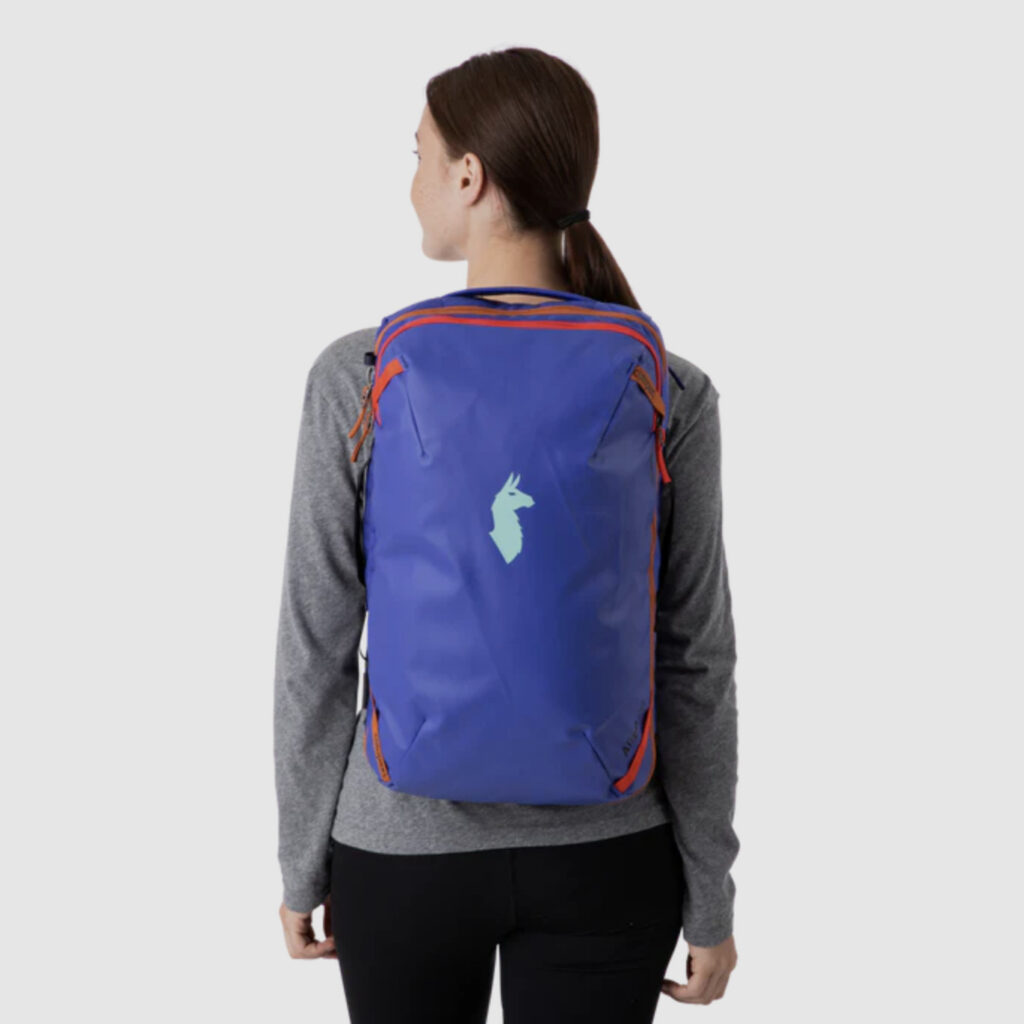 Because you can never have too many travel packs! While I'm here, let me shamelessly brag on my favorite backpack. I got the Cotopaxi Allpa 35L when it first came out (disappointed because there are more colors now) and have absolutely loved it. It's great for weekend or weeklong trips. I once even took it across Eastern Europe for an entire month! The best part is that it fits the "carry-on" size for every single airline, even budget. You just have to be careful with weight but normally I can still sneak it on!
Cotopaxi
35L Allpa Travel Pack
The 35L version of this bag is the perfect size for mid-length trips. It's dimensions are carry-on size, but most of the time you can get away with using it as a personal item.
P.S. If interested, Cotopaxi also offers a one-of-a-kind 'Del Dia' backpack. This backpack is made completely from recycled materials and the design of the backpack is always different. I have a daypack that came out orange and blue and yellow. If I were to order the same thing, it might come out in purple, green, and pink this time! If you're brave enough, you can find it on the Cotopaxi website
Travel rings to collect countries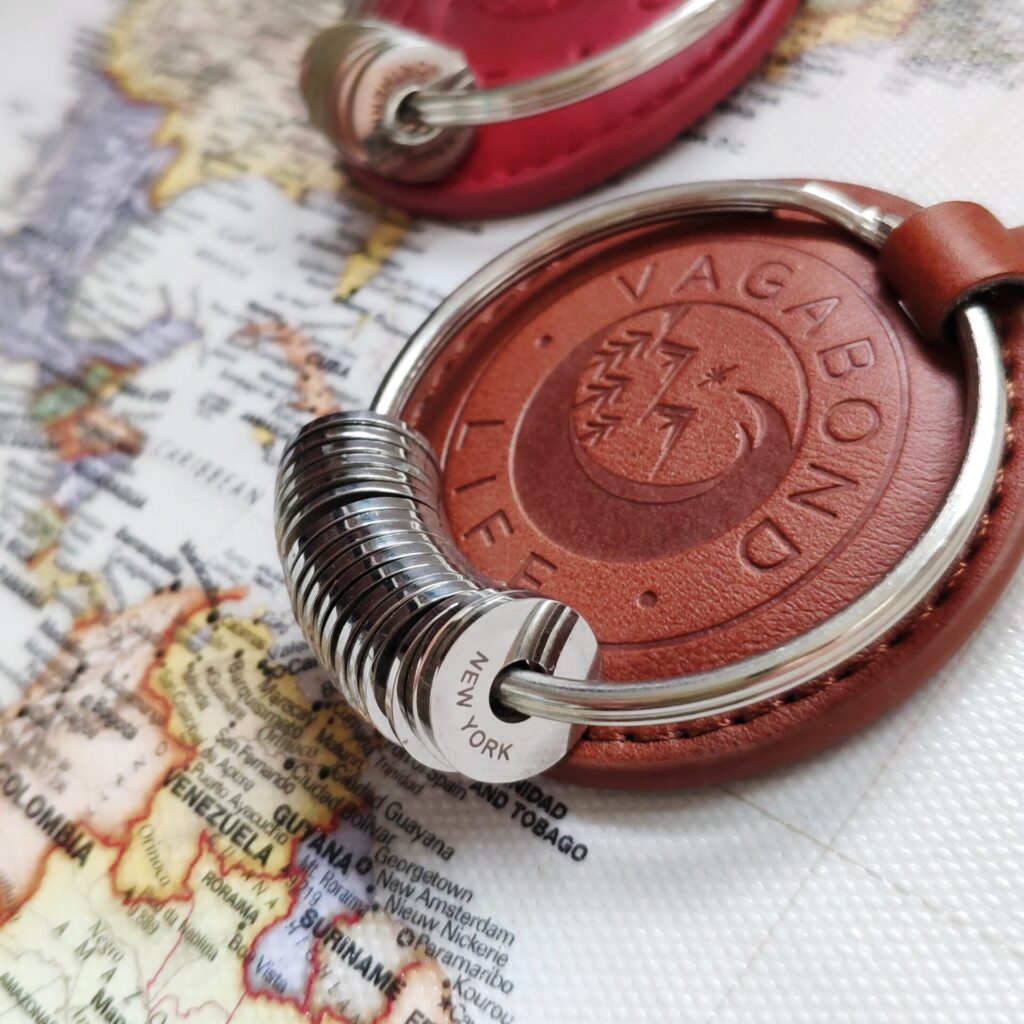 A unique idea to keep track of travels is collecting travel rings! These rings can be purchased for countries, US states, continents, or Canadian provinces and then placed on a keychain or necklace. On the Vagabond website, just check all the destinations you need when ordering. In addition to travel rings, they also sell some cool travel jewelry.
Bonus! If you click here you'll receive 10% off the entire website.
Vagabond also donates a portion of their profits to organizations such as Sea Shepherd, Wildlife Conservation and Rainforest Trust
The Adventure Book to store memories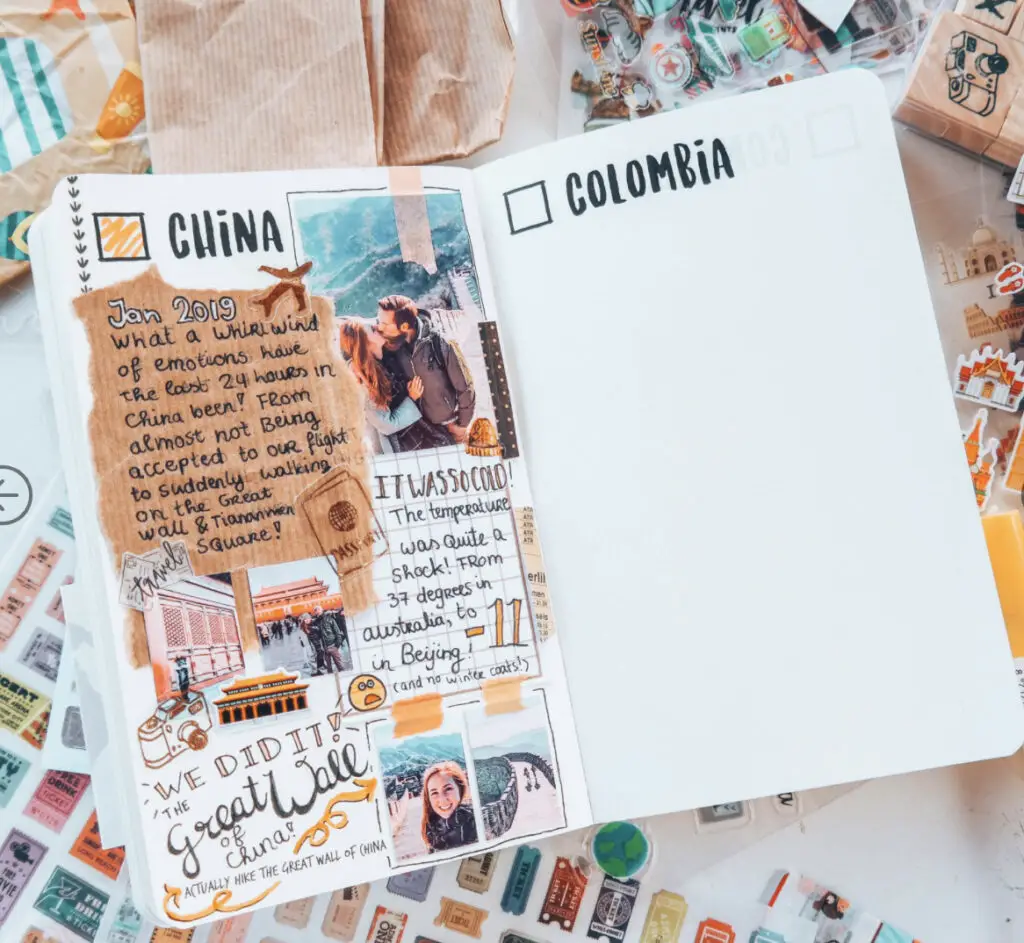 If your loved one is into journaling, The Adventure Book is a must! This book contains a space for each country where you can put photos, old tickets, journal entries, and whatever else your heart desires! Additionally, there are maps, checklists, and fun activities to fill out.
I haven't fully dedicated my time to decorating mine yet, but for some inspiration I recommend checking out the founder's instagram! She usually post customers' designs as well as her own.
A GoPro for amazing shots
Every traveler either wants, or already has a GoPro. They're great for underwater, for adventure, and for just simply filming life! The new ones even have a sync to your phone option and are a perfect gift for travel lovers.
Reversible clothing for those carry-on only trips
Reversible clothing whaaaaa? No really, I'm serious. Save space in your bag with the reversible wardrobe by Splice Clothing. Their clothes are high quality and stylish and I honestly think this is the coolest idea ever. I've been eyeing the new crop top and jogger pants in case anyone is feeling generous this Christmas 😉
Photo presets to bring travel photos to the next level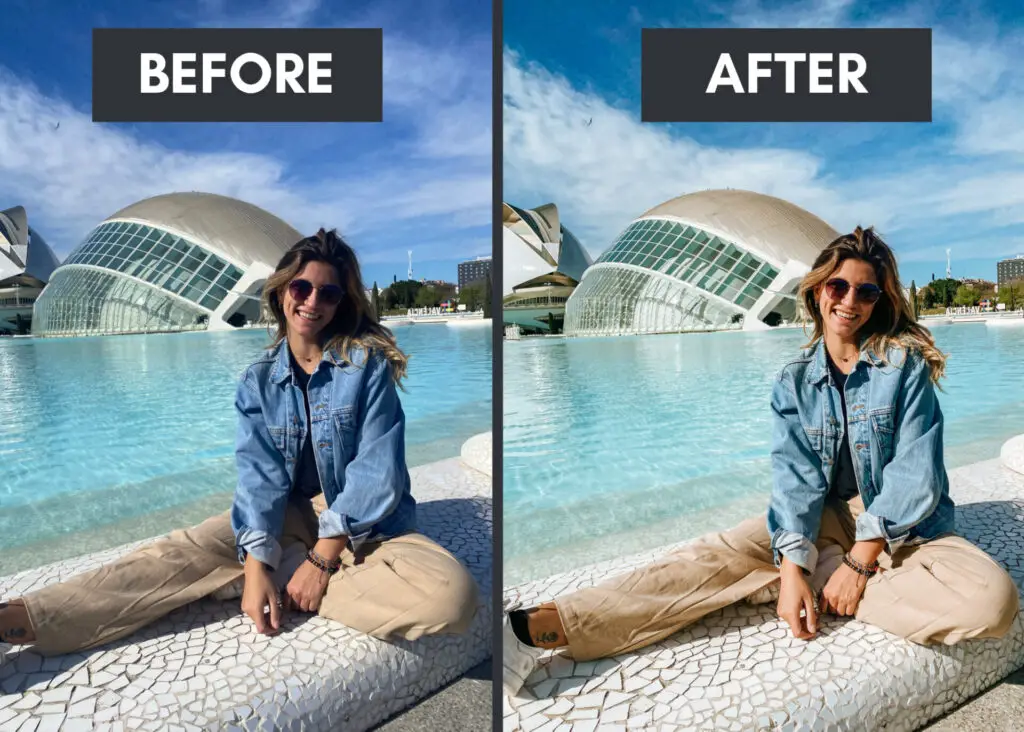 If you've talked to me in the past six months you have probably heard me rave and rave about the photo presets that I bought (heh, sorry friends!). For the traveler, they completely transform your photos and turn them from Nice photo! to Did a professional take this?! They're easy to use and work with the free Adobe Lightroom app.
I use the VictoriaBeePhoto presets from Etsy and they have changed my life. Some of my favorites include Toffee Nut, Bali Bay, and I just bought Brugge, which is my new go-to! Plus, right now they're buy 3 and get 2 free!
If you travel by yourself like me, check out this post on How to Take Solo Travel Photos
Scratch map or 100 places poster to document destinations
Scratch maps are always an awesome way to show off your travels! I like this one especially because it includes all the flags as well!
If they already have a scratch map, a great alternative is this 100 Places Poster.
Let your loved one have fun marking off all the places! I have this poster and love it because it includes both well and lesser known places to see. I've added a couple sights to my travel list that I hadn't even heard of before!
A beautiful but useful passport cover
I'm always an advocate for a nice passport cover. You can design them how you wish, and this particular cover is the coolest yet! Keep track of your travels in a fun way by cross-stitching the countries!
Travel-themed bracelets
This awesome, sustainable company, has lots of jewelry that just screams traveler, like the Wanderlust pack! Check out their whole selection below!
Hidden zipper scrunchie wallets
Picture this: you're going out with your friends in Thailand but are worried about bringing too much money that could be stolen, or you just don't feel like dancing with a purse swinging behind you.
These scrunchies are great if you don't feel like carrying around a wallet with you! Just zip your valuables inside, then carry it around on your wrist or tie it up in your hair. Great for the beach or parties!
Unique patches/pins to decorate their bag
Patches and pins are a great way to set your backpack or clothing apart (like my world flag jacket)! You can find really unique designs on Etsy. Recently, I found a really cool artist for pins based in Yorkshire, England. Her designs are colorful and cartoonish, and include lots of travel/outdoorsy themes. AND, the girl started the business when she was only 11 years old! I wish I was as talented at that age. I'm especially in love with the mountain pin, but you can check out other designs in her shop.
Photo printer
With all those travels you need an easy way to print those memories! These portable photo printers are small and connect with Bluetooth so you can always print your photos, no matter where in the world you are.
What are some of the best gifts for the traveler you would add??